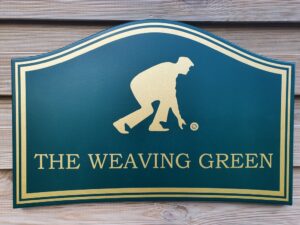 Great Weekend at the Bowls Jersey Finals
St Saviour's bowlers had a wonderful time at the bowls Jersey finals winning six of the eight titles that they challenged for.
Starting out on Saturday morning Brian Bisson and Peter Le Long narrowly lost to Malcolm De Sousa and Ross Davis in a fantastic game of pairs that went down to the final end.
Brian was back out in the afternoon joining up with John Le Goff, Alan Cadoret, and Stuart Simon in the Men's fours. Taking on the Commonwealth games bowlers Malcolm De Sousa, Greg Davis, Scott Rudderham, and Ross Davis they gained revenge in another epic battle with Brian Bisson fittingly taking the jack into the ditch with his penultimate wood to secure victory.
Not to be outdone, the team of Olive Crowhurst, Anne Richardson, Carol Le Goff and Ann Bisson comfortably saw off the local Sun ladies' team of Sue Cockle, Lorraine Bowman, Karen Le Cornu, Ann Cross to win the Ladies' Senior fours title.
Also, that afternoon David Black played Cyril Renouf in the Men's Senior Singles winning 21 – 17.
On to Sunday and in the morning, Michael Rive, Guy Walton, and David Black took on Malcolm De Sousa, Maurice Andrieux, and Matt Herve in the Men's Triples which our lads won 16 -14.
The afternoon saw many of the singles finals in which we had three representatives, Lindsey Greechan, Ann Bisson, and David Black. Lindsey, after a six-year break from outdoor bowling, played her daughter Chloe on a rink that neither lady completely got to grips with Lindsey comfortably winning. Ann Bisson took on relative newcomer Lorraine Plante in the Ladies Senior singles with Ann winning 21-13. David Black took on Scott Rudderham in the Ex PBS singles final but sadly it was not to be a hat trick for Dave as he lost 21 – 10.
A big thank you to all the St Saviour's supporters who attended over the weekend, all our players loved hearing your support.
Also well done to the Sun bowls club on hosting the weekend and having the green in such good condition this late into the season.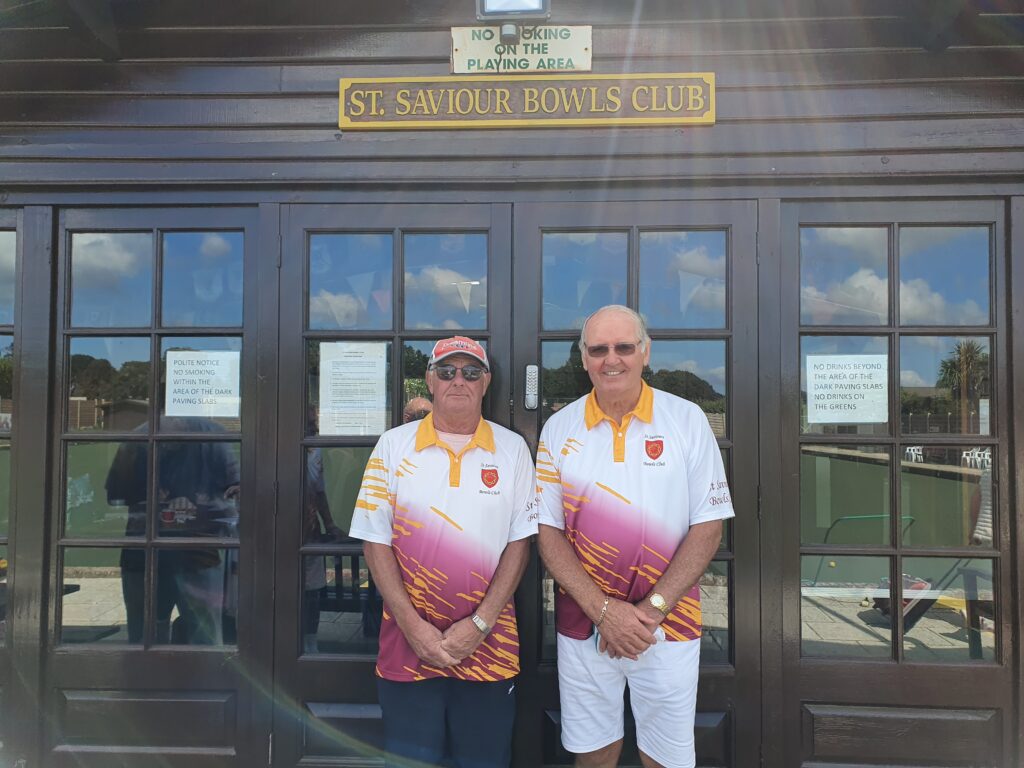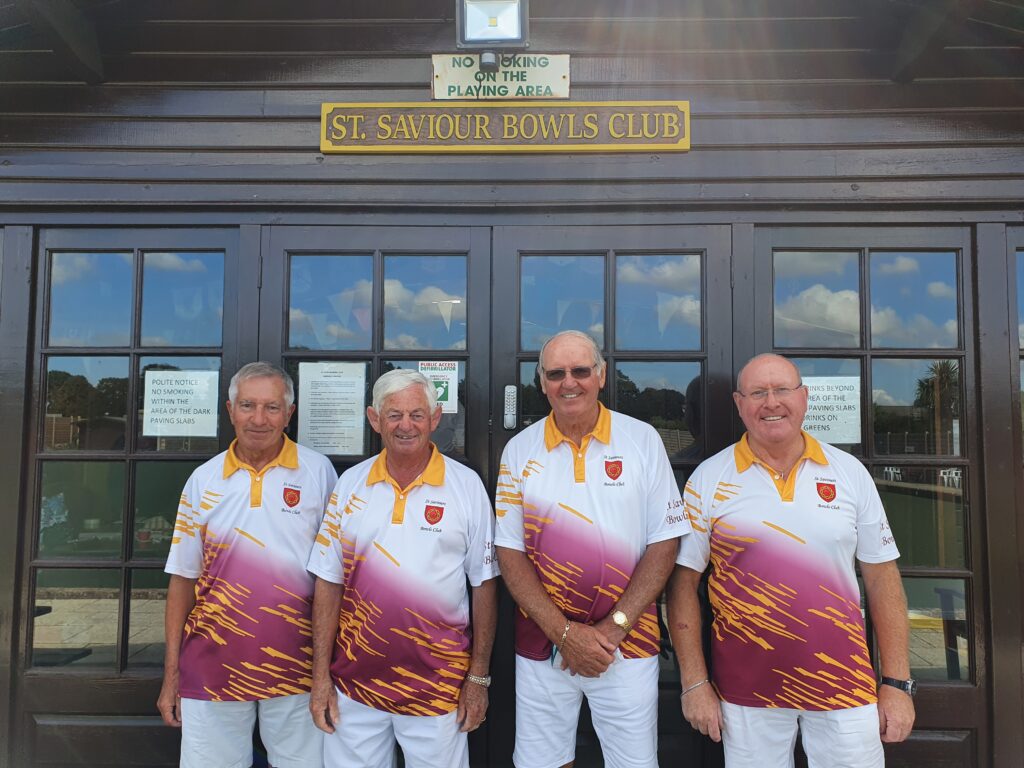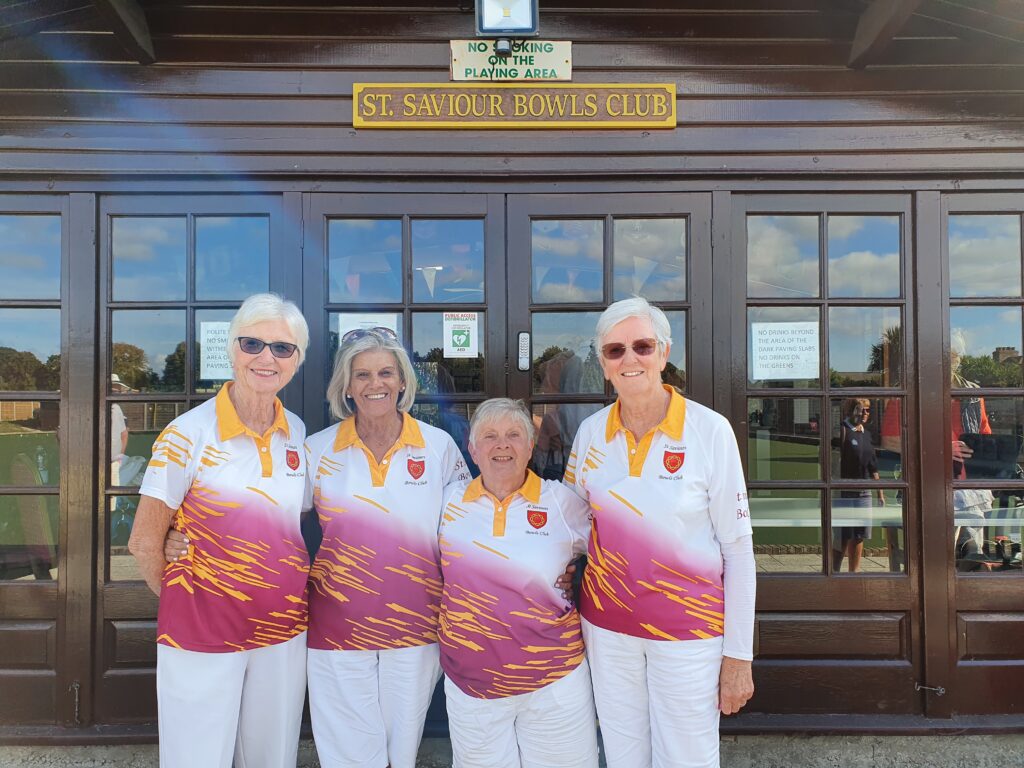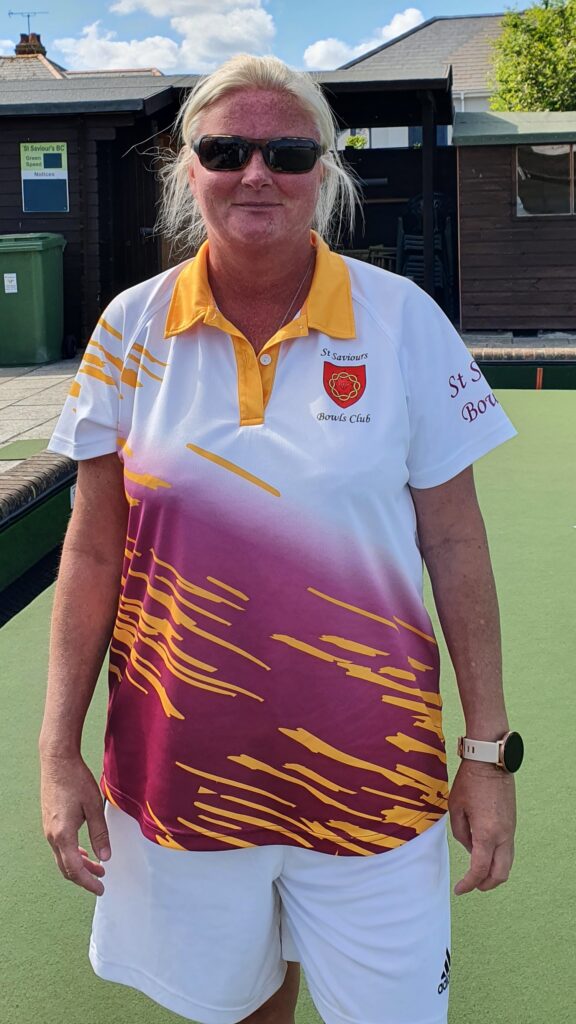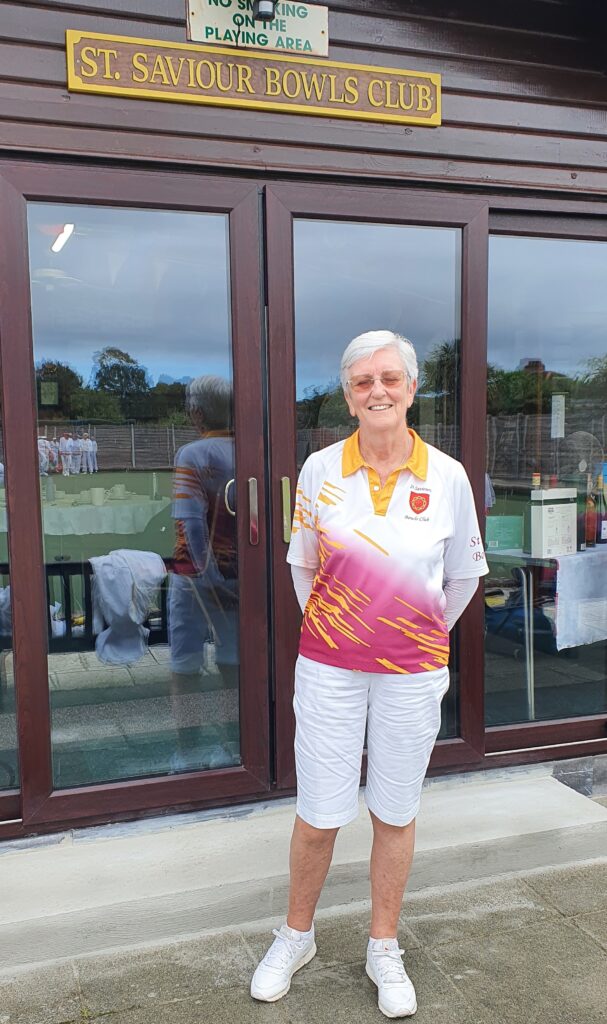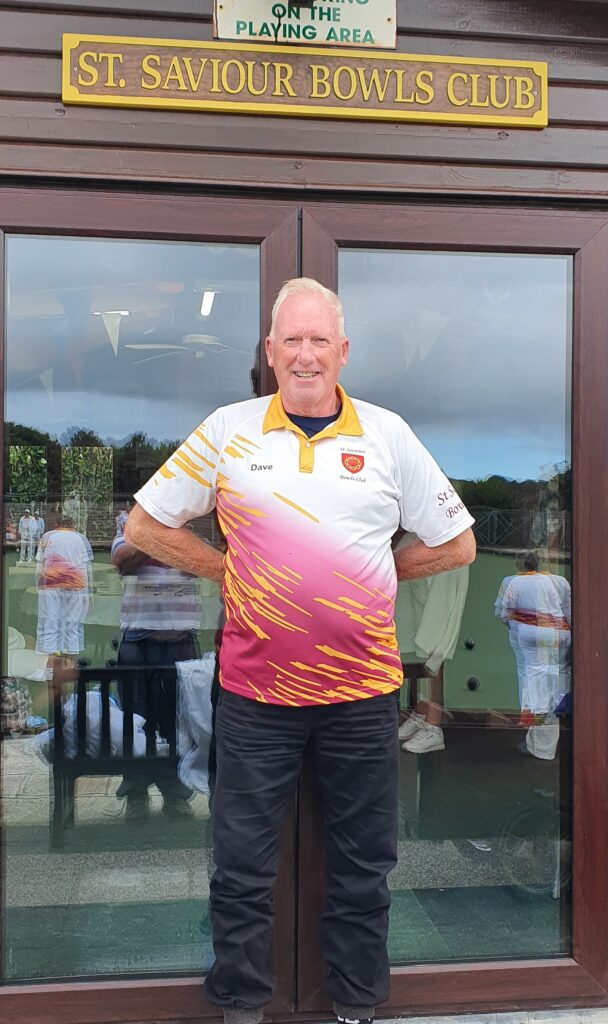 Grand Opening May 19th 2022
The Sun came out on our Grand Opening day as forty-two bowlers took to the green as dignitaries and guests assembled around outside the clubhouse. After a short lunch, St Saviour's bowls club President Brian Bisson who'd masterminded the club's extensive development programme from initial discussions through to completion welcomed guests and members to the recent "opening".
Those attending included Senator Steve Pallett, CEO of Jersey Sport Catriona McAllister, Ellen Littlechild, Group Director, Operations and Transport (IHE), Richard Steadman MD Dales Sports Surfaces and St Saviour's Procureur du bien publique Martin Roberts plus over 60 members and invited guests.
The President listed all the works that had been done in the past few years as well as those who helped support the club. These included a generous charitable donation from club patron Mr Stuart Weaving, a Community Foundation grant, the full support of Property Holdings with a new long-term lease being signed.
The extensive works included fencing three sides of the newly installed carpet now known as the Weaving Green, full replacement of the existing felt roof together with insulating the whole club, as well as adding a new meeting / competition room, and new storage areas. All this and an upgrade of the redesigned social area means the club can comfortably seat and entertain up to 70 people.
The fantastic drive and energy of the club's volunteer workforce led by John le Goff meant that all the strands have now come together so that everyone can relax a little and enjoy playing the sport of bowls.
Jersey Community Foundation Grant
As the members will be aware when we took the decision to change from grass to an artificial bowling surface, it was agreed that Property Holdings (our landlord) would lower our rent, but that we would be responsible for the maintenance of the club house, the green and specific surrounding areas.
The clubhouse presented us with a major problem, it had a leaking roof which was very old and Property Holdings were adamant they had no intention of replacing it.
The club has been following the old adage recently that is "if you don't ask you don't get", and so the committee decided to approach the Jersey Community Foundation for a grant. Paul Du Feu volunteered to prepare the request for the grant, and along with the quotes for the new roof which John Le Goff had obtained it was submitted to the Jersey Community Foundation. Our request for funds for the new roof totaling £28,396 was granted and it is hoped that the work will be completed early in the new year.
Our thanks once again go to Paul and John for all their hard work, and to whoever penned the adage "if you don't ask you don't get," because there is help out there and we are grateful to receive that help.
The work is due to commence in March next year but may be sooner should our Contractor become available.
Roofing Update
The new roof covering has been completed on time and within budget, a big thank you to Craig Beck Roofers and Focus Carpentry for all their excellent work in helping to make our clubhouse once again watertight.
More photos can be seen at our Instagram Account