St Saviour bowls club members enjoyed a memorable weekend of excellent finals which for the first time were being played on our new surface. With nearly 40 members involved there was a diverse field spread over the 18 events. The sun tried its best to come out, but a chilly wind kept some players wrapped up, and many spectators chose to view from the clubhouse.
Lindsey Greechan dominated in her 5 finals often showing her quality with excellent shots and consistency. It will be interesting to see if her first Championship title is the start of a new era in the club. She added the ladies handicap title by beating her mother Gina le Long, the ladies 2 wood against Liz Simon and then beat Rupert Huelin in the mixed 2 wood before partnering Rupert to win the mixed select pairs.
Rupert added a second win in an awfully close novice men's final just beating Gary Westwood. Christine Joshua took the ladies novice beating Stephanie Parrott.
The men's championship was won by Dave Black. Dave overcame first time finalist Mark le Cornu 21-19 in a tight match to pick up his third title in 4 years having lost in the 2021 final, a record that shows his consistency. He went on to win the Ladies choice pairs with Carol le Goff seeing off Anne Richardson and Brian Bisson.
Last year's men's champion Michael Rive ended his highly successful season with a win in the men's handicap plus winning the select pairs with new member Guy Walton.
FULL RESULTS
Men's Championship
David Black bt Mark Le Cornu 21-19
Ladies' Championship
Lindsey Greechan bt Ann Bisson 21-8
Men's Handicap
Michael Rive bt Rupert Huelin 21-15
Ladies' Handicap
Lindsey Greechan bt  Gina Le Long 21-6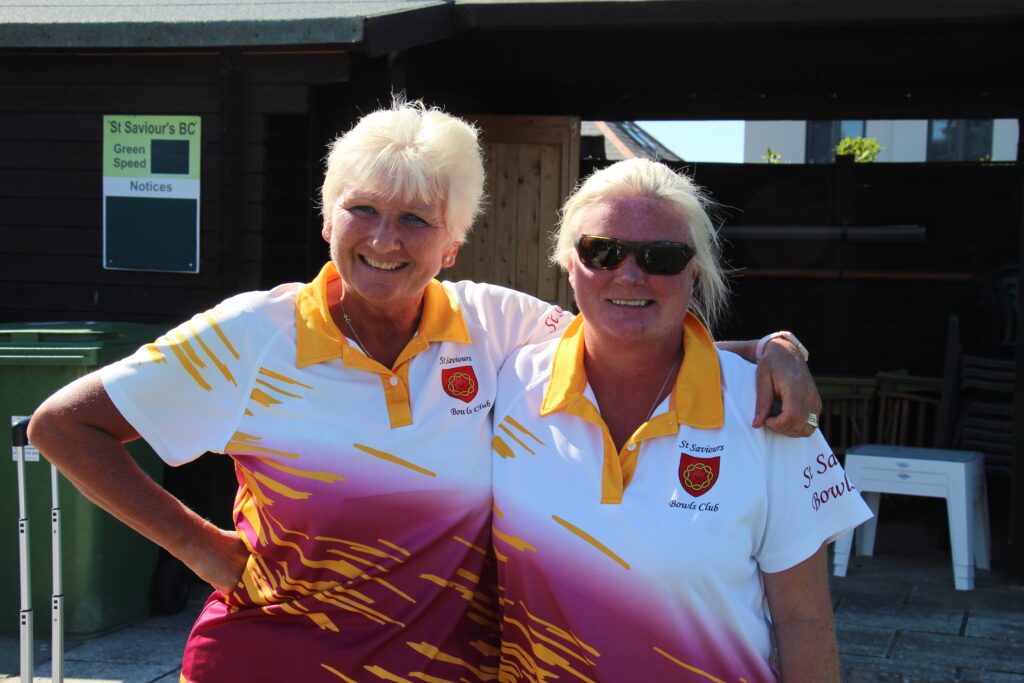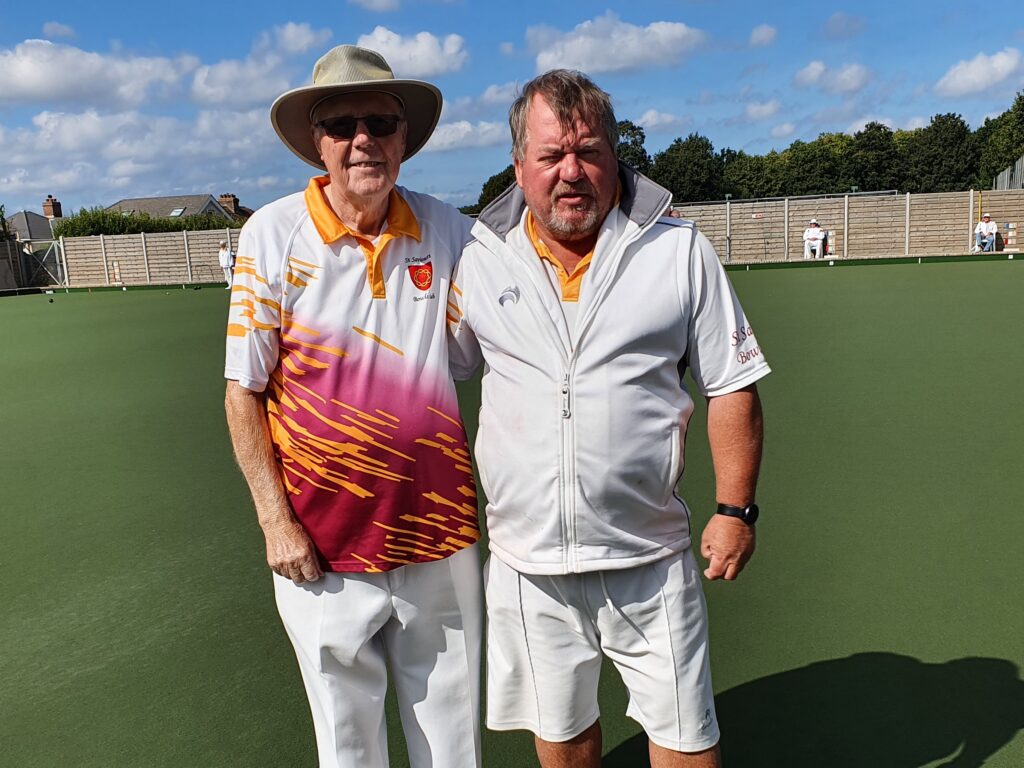 Mixed Sets
Graeme Le Monnier bt Jack Braid 12-2, 9-4
Mixed 2 wood
Lindsey Greechan bt Rupert Huelin 21-12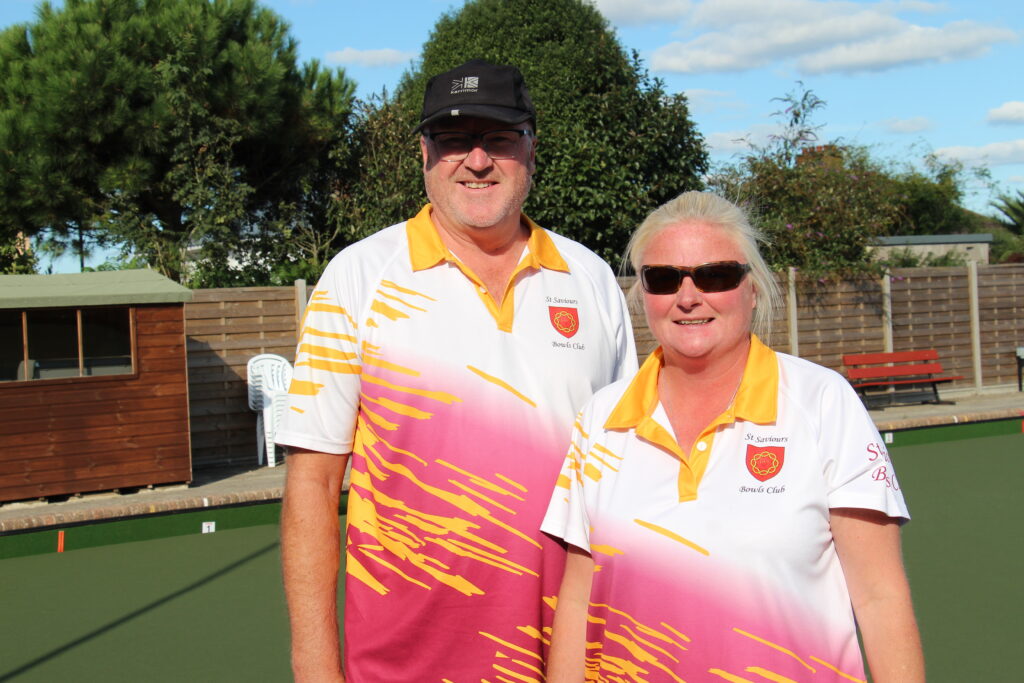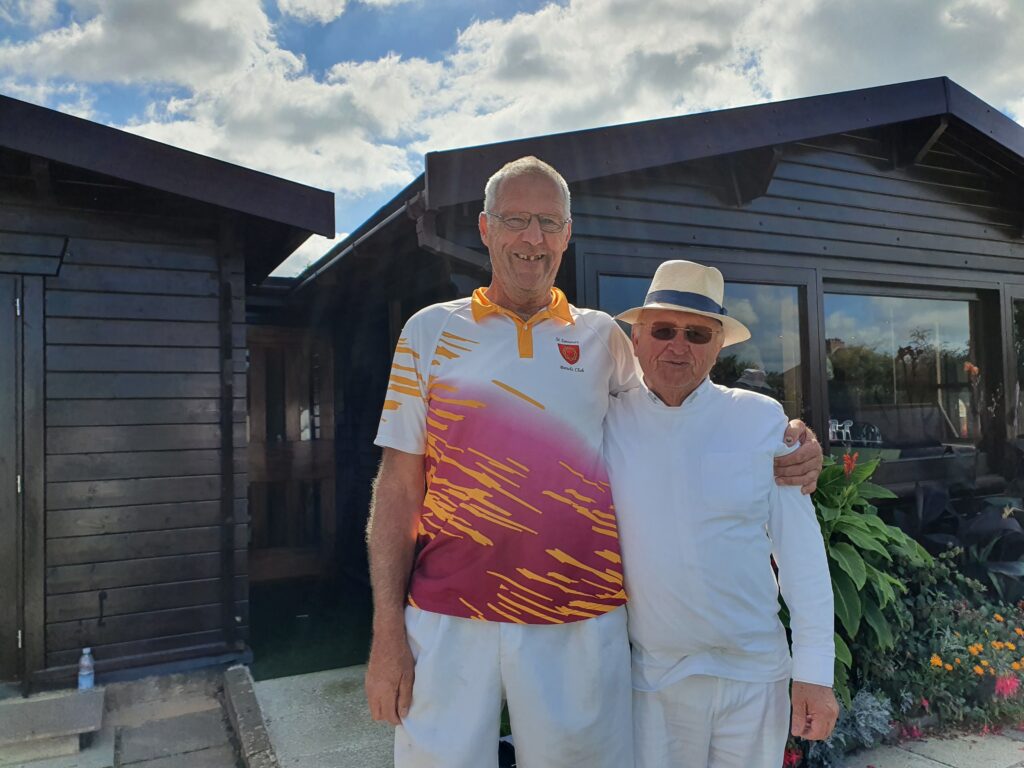 Men's 2 Wood
Arthur Adelmann bt Dave Gallichan 11-5
Ladies' 2 Wood
Lindsey Greechan bt Liz Simon 11-8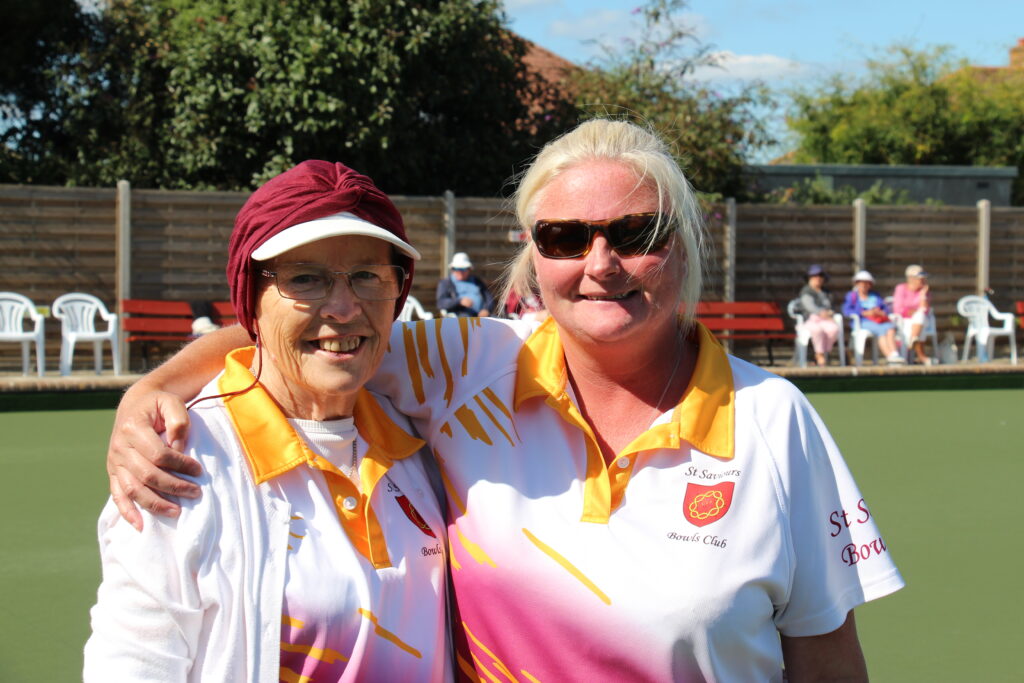 Men's Novice
Rupert Huelin bt Gary Westwood 21-18
Ladies' Novice
Christine Joshua bt Stephanie Parrott 21-2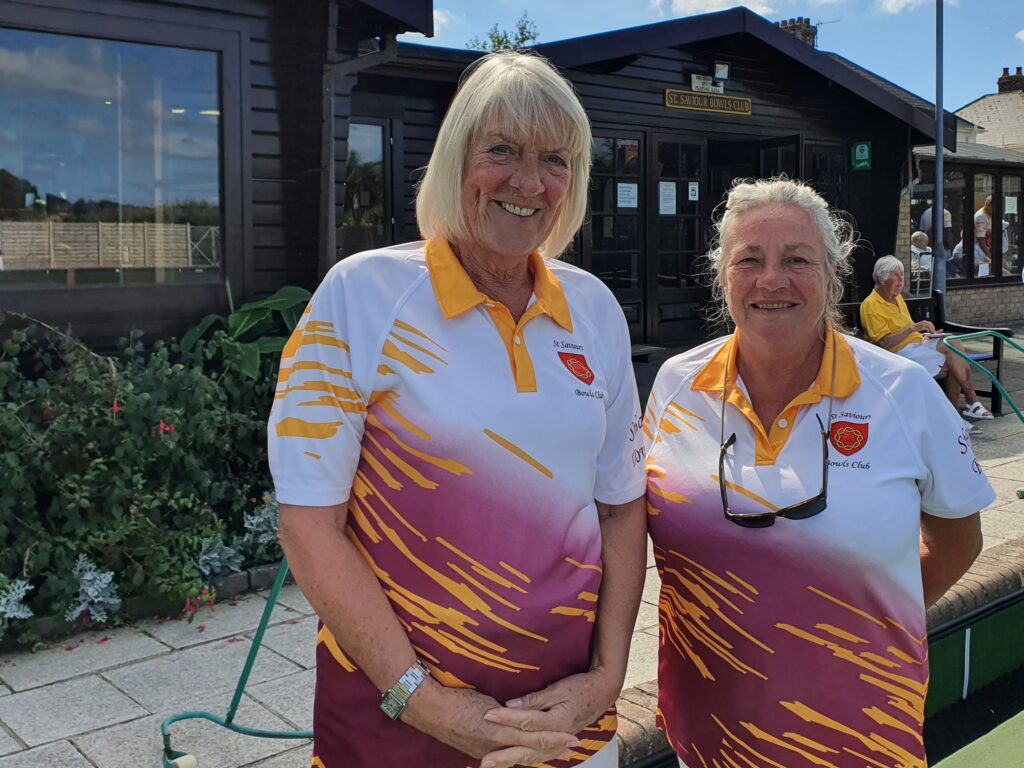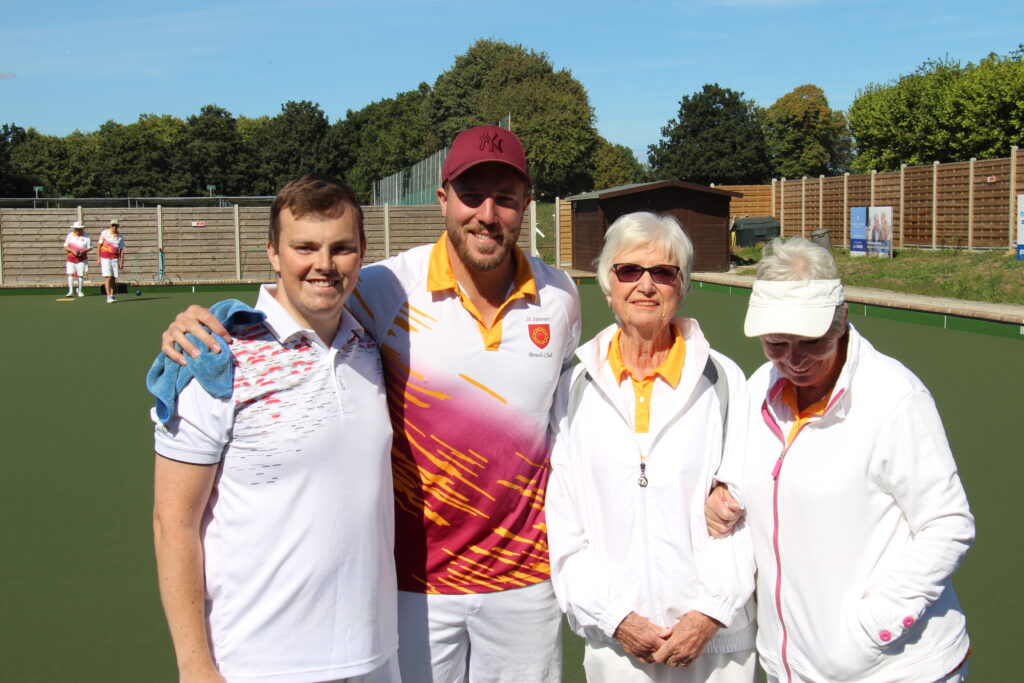 Select Pairs
Michael Rive and Guy Walton bt Ollie Crowhurst and Lynne Gould 19-10
Mixed Select Pairs
Lindsey Greechan & Rupert Huelin bt Mark Hamilton & Lynne Gould 25-11
Married Pairs
Maggie and Fred Jeanne bt Wendy and Barry Simpson 28-3
Senior Pairs
Carole Derrien and Peter Ascroft bt David Gallichan and Yvonne Noel 12-12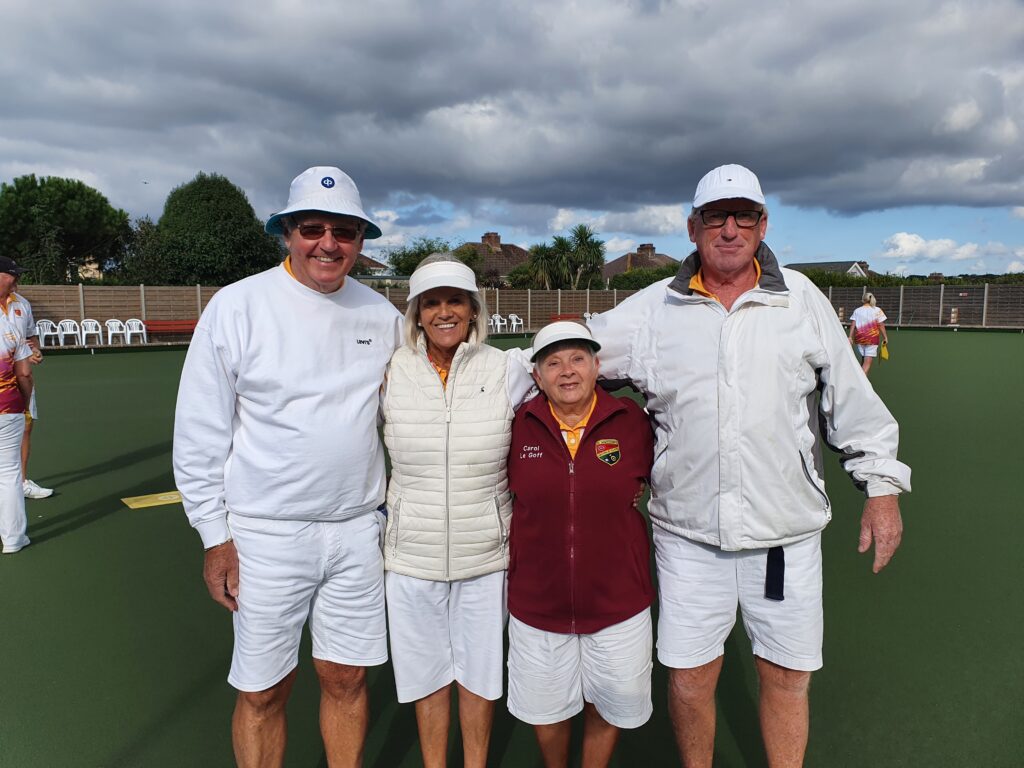 Ladies Choice
Carol Le Goff & Dave Black bt Anne Richardson and Brian Bisson 18-15
Drawn Triples
David Ingram, Steve Lund & Marie Jacques bt Scott Livingston, Arthur Adelmann & Gary Westwood 22-14
Men's Pairs
John Le Goff and Dougie Huelin bt David Gallichan and Richard Woodhouse 21-12
Ladies' Pairs
Sally Black & Margaret Thebault bt Carole Derrien & Barbara Le Clercq 19-16