St Saviour bowls club members enjoyed a fantastic weekend of bowling as the annual knock out finals were held on the 16th / 17th September .and saw Lindsey Greechan lead the way as she successfully defended her ladies' singles championship title. There was a new name on the men's trophy with Taylor Greechan (recently returned from the World bowls championships in Australia) dominating the men's final.
Lindsey added to her wins with the ladies' handicap singles whilst Taylor was beaten by Stuart Simon in the men's handicap event. Lindsey also won the ladies' choice pairs with Mark Hamilton. Mark played with Chloe Greechan in the mixed select pairs as they won in an excellent contest against Gina le Long and Scott Ruderham.
Steve Lund was also a multiple winner as he picked up victories in the novice singles, the senior drawn pairs and the select pairs. With 36 members involved it was a real club event enjoyed by members, family and friends. A big thanks to all those club members who helped behind the scenes to make it such an enjoyable weekend.
FULL RESULTS
Men's Championships   
Taylor Greechan 21 bt Paul du Feu 9
Ladies' Championships
Lindsey Greechan 21 bt Anne Richardson 8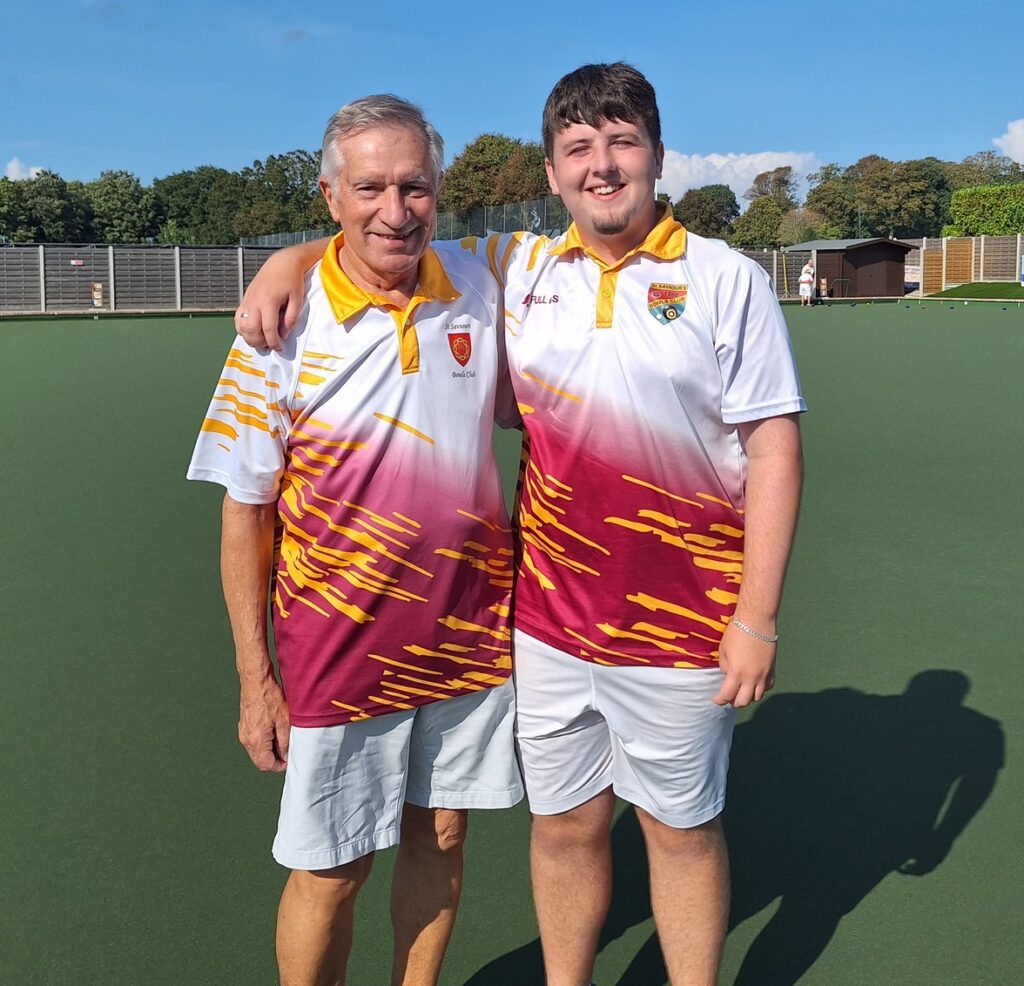 Men's handicap 
Stuart Simon 21 bt Taylor Greechan 13
Ladies' handicap
Lindsey Greechan 21 bt Gina le Long 17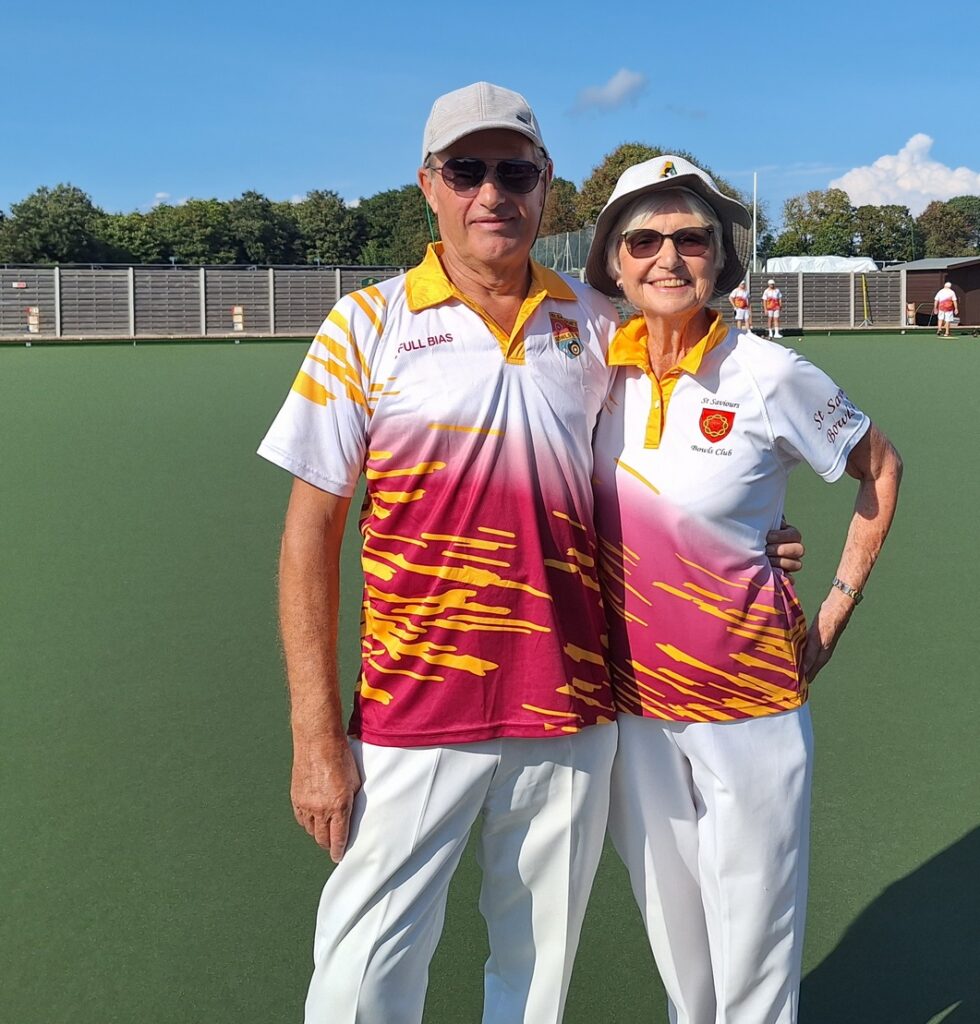 Mixed Sets 
Olive Crowhurst 2 bt Clive Bidel 1
Mixed 2 wood
Peter le Long 21 bt Mark le Cornu 13
Men's two wood 
Harry Barbet 12 bt Fred Jeanne 11
Ladies' two wood
Jackie Braid 9 bt Maggie Jeanne 6  
Men's Novice Singles
Steve Lund 21 bt Gary Westwood 11
Ladies' Novice Singles
Nicola Northcott 21 bt Steph Parrott 9
Select Pairs
Dave Gallichan/Steve Lund 15 bt Ann Bisson/Anne Richardson 14
Mixed select pairs
Chloe Greechan/Mark Hamilton 23 bt Scott Ruderham/Gina le Long 13
Married pairs
Carol and John le Goff 22 bt  Jill and Harry Barbet 13
Senior drawn pairs  
Yvonne Noel/Steve Lund 26 bt Christine Joshue/Paul du Feu 5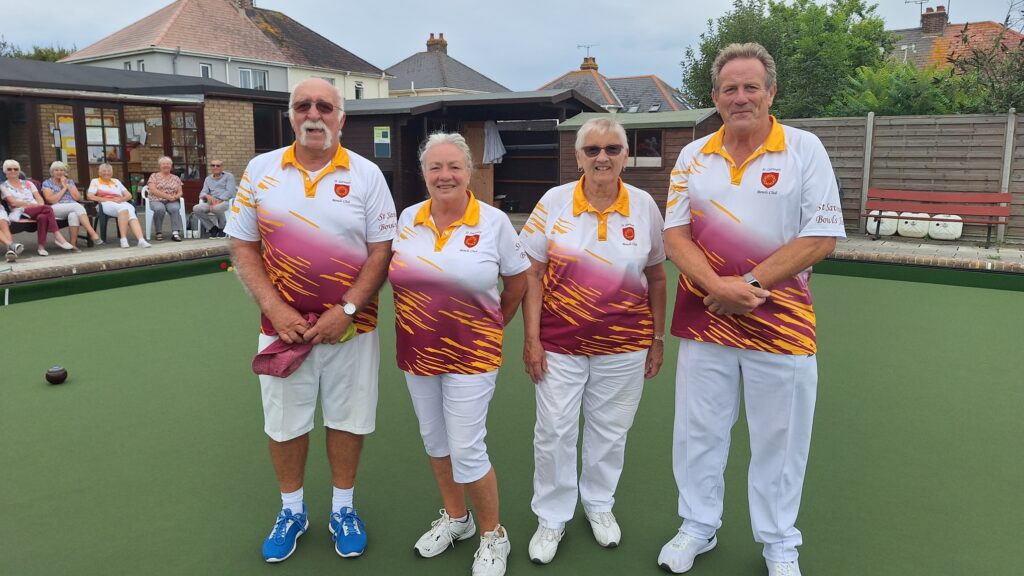 Ladies' choice 
Lindsey Greechan / Mark Hamilton 19 bt Chloe Greechan / Peter le Long 18
Drawn triples
Fred Jeanne/Jean Cooper/Jill Barbet 18 bt Joyce Laffoley/Carole Derrien/Paul du Feu 16
Men's drawn pairs
Mark Russell/Rupert Huelin 22 bt Tom le Sueur/Brian Carter 14
Ladies' drawn pairs 
June Pollard/Carole Derrien 18 bt Katie Hubbard/Joyce Laffoley 17